Plaster Sand Making Machines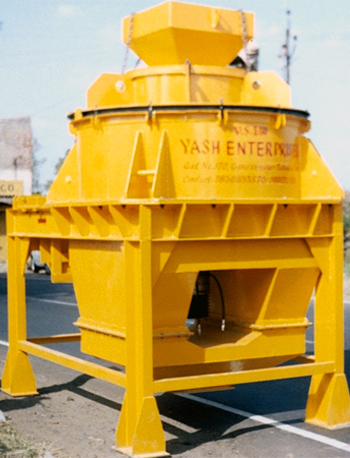 (A) Plaster Sand Machine -Dry system:
Similar to crushing plant, dry system (plaster sand machine) Consist of high speed VSI (vertical shaft imp actor) spicily design for plaster sand, stages of machineries are screening, are hoppers, conveyer, blowers of suction chamber fitter, vibrators.

Advantages of dust free sand :-
1. Reduces water cement ratio.
2. Less cracking for building.
3. Good strength.
4. Good efficiency for manual plastering.


Passing of Plaster Sand:-


| | |
| --- | --- |
| Is sieve | %passing |
| 2.36 | 95-100 |
| 1.18 | 70-80 |
| 600mm | 40-50 |
| 500 | 10-20 |
| 150 | 0-10 |
We have various dry plasters sand machines system suitable for various site and economical suitable of easy maintenance system. We have developed the various systems 10TPH to 50TPH per hour.

(B) Plaster Sand Machine Wet -System:-
(1) Sand washing by screen and bucket! single twin screeching.
(2) De washing screen.
(3) Rinsing screening.
(4) Vibrating screen for dry.

We provide completive pat age of solution for the sand washing of Plaster sand washing we also guide in the water and silt management technology.

Specifications:


SINGLE SCREWS

Size

Diameter

TPH

Power

YEWW

1000 x 300

10-15

7-10 HP

YEWW

1200 x 400

15-20

10-15 HP

YEWW

1500 x 300

20-30

20-25 HP